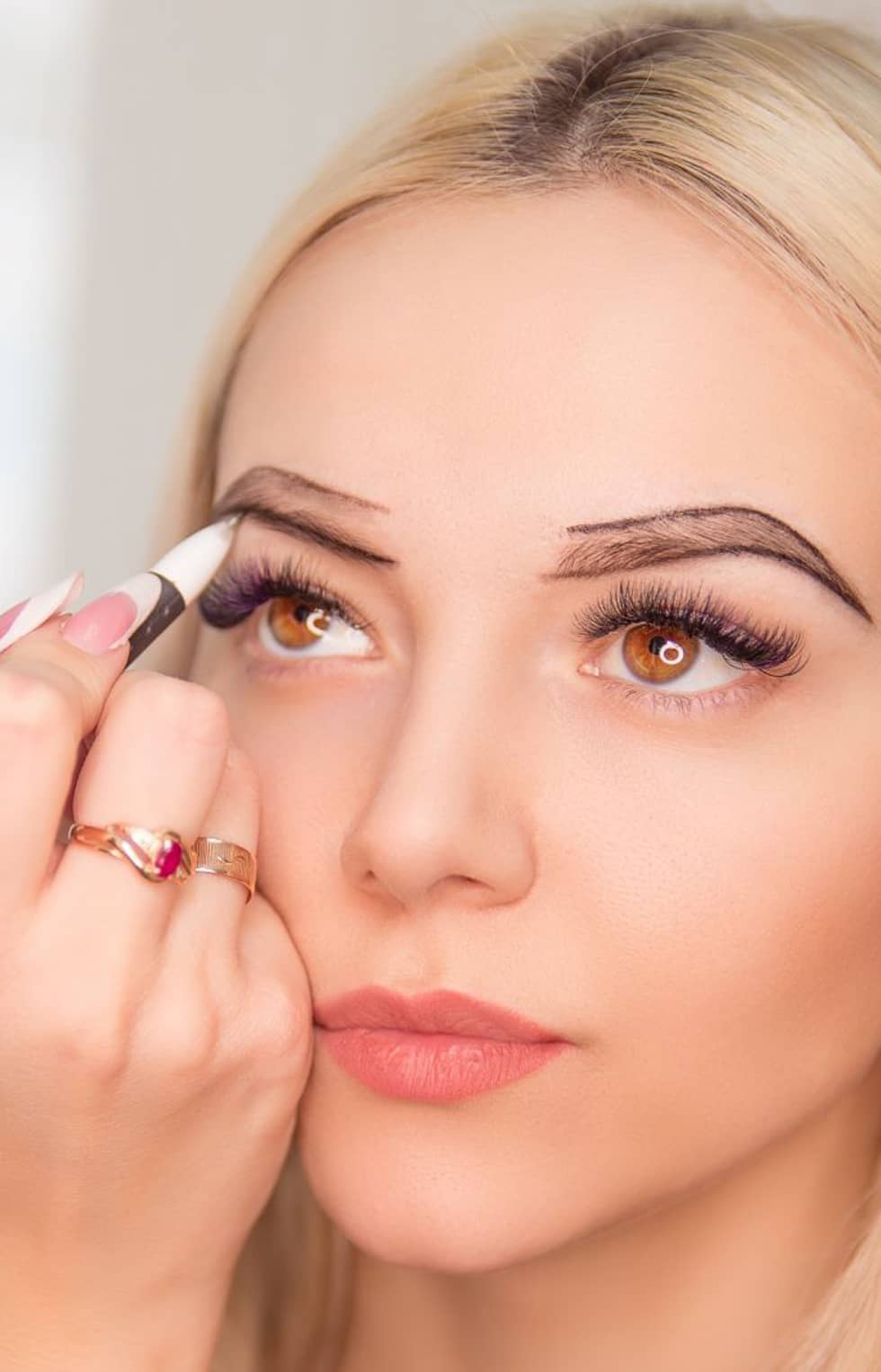 How to Get the Optimal Color Result in Microblading
Being able to perform perfect microblading is not all about the technical skills which require someone to practice again and again to master this permanent makeup art. Compellingly, it is about learning color theory as well. Yes, you heard it right. The very same stuff that you learnt in your art class at school about primary, secondary and tertiary colors are going to make a lot of difference.
However, expectedly it is not that simple and coming up with the final eyebrow color result that works perfect for a client is the real challenge. That is why, since the emergence of microblading as a permanent makeup procedure, microblading color correction has been around as well. This implies that on occasion, not being able to get the suitable eyebrow color has been the case.
What Makes the Microbladed Eyebrows Become Off-color?
Well, by right a permanent makeup artist needs to be aware of all the factors that could alter the color used initially! For example, if the makeup artist fails to mix one pigment with another shade when she has to, the result might be discoloration that shows itself sooner or later. Indeed, there have been cases of microbladed eyebrows going green, purple or red after a few months.
So, here is an interesting question: "if the permanent makeup artist is clear about the desired color and mixes the pigments based on the color theory, is it confirmed that the final result turns out great?" Well, not quite. Besides, knowing her colors well, a permanent makeup artist has to be able to ascertain her client's skin type. This enables her to advise her client whether in the first place microblading is the best permanent makeup treatment for her eyebrows or there are other treatments to consider.
Now let us revise the above question: "if our makeup artist knows the various skin types as good as her color stuff, will the color of the microbladed eyebrows certainly turn out as expected?" Well, while the chances are higher, there are two things that if she takes into consideration she will  be much closer to getting the optimal color for the microbladed  eyebrows. One is the client's skin undertone and the other is her skin tone!
The natural colors underneath the surface of your skin are referred to as skin undertone. Being clear about your skin undertone is the key to selecting the right color for your microblading. That said, obviously your skin tone is a deciding factor here as well. But wait! Isn't skin undertone the same thing with skin tone? To find the answer let us see what the experts say.
Skin Undertone Verse Skin Tone 
According to makeup artist Lauren Gott, skin tone is the surface skin color. For example, some people are fair-skinned and some have a medium skin tone which is not too fair and too dark. Basically, skin tones range from very fair in color to very deep and may change throughout the year according to your exposure to sunlight. 
On the other hand, skin undertone is the shade that is within your skin color and never changes, says celebrity makeup artist Robert Sesnek. Skin undertones can be cool, warm or neutral. 
Cool 
You have a cool skin undertone if the base tone of your skin is red, pink or blue.
Warm
You have a warm skin undertone if the base tone of your skin is golden or yellow. 
Neutral
You have a neutral skin undertone if it is the same color as your skin tone. In other words, a  neutral undertone is a mixture of cool and warm undertones.  
Interestingly, even a person who has the fairest skin could have a warm undertone and a person with dark skin could have a cool undertone as well. This again can make getting the right color more complicated as each combination involves its own dos and don'ts.  
In short, performing a perfect microblading treatment on top of having the technical skill requires a great knowledge of the factors affecting the color of the microbladed eyebrows. 
If you are looking for a training course in microblading that not only equips you with the technical skill but also teaches you all the subtleties when it comes to getting the right color, Paris Permanent Makeup Clinic & Academy is the one to approach. 
If your previous microbladed eyebrows have changed color and left you with a discoularated eyebrows, Paris Permanent Makeup Clinic & Academy provides you with two options. Our eyebrows tattoo correction with microblading and eyebrows tattoo correction with ombré technique could restore your eyebrows to their former glory.