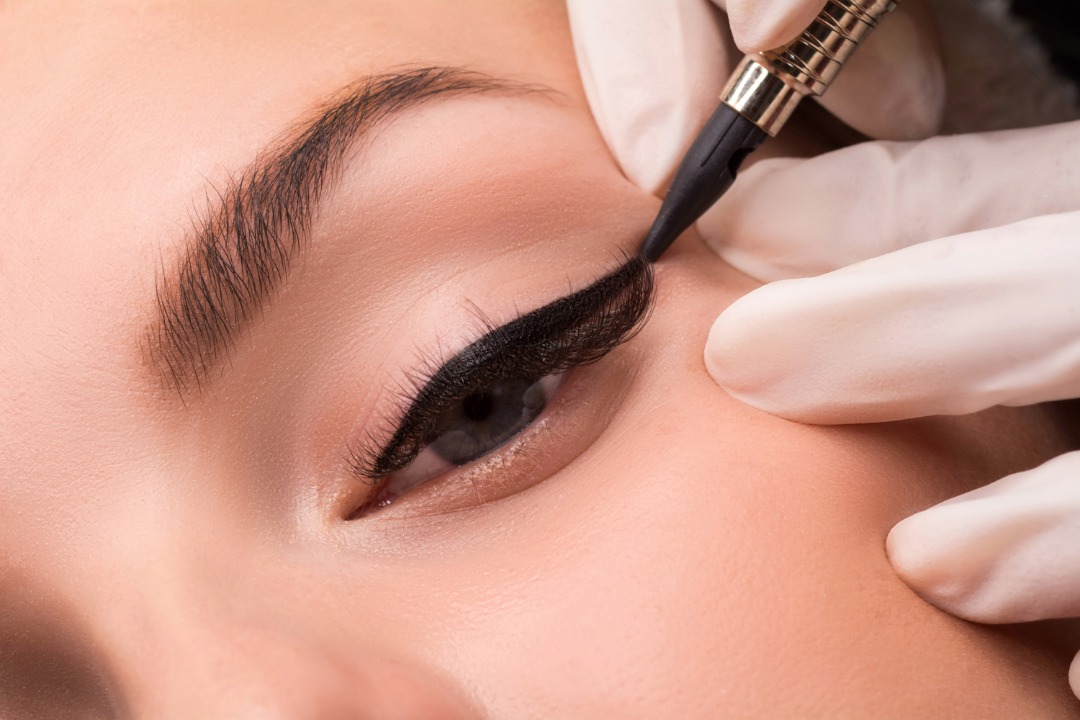 Permanent Eyeliner
Permanent Eyeliner or more specifically tattooed eyeliner is meant to improve the perceived shape of the eyes. Tattooed eyeliner is a semi-permanent makeup and typically lasts about 18 months. The procedure involves inserting microdroplets of color pigments between your lashes and under the eyelid skin.
Interestingly, tattooed eyeliner creates an optical illusion that can change and enhance the shape and size of the eyes. Basically, enhancing the shape of your eyes requires having a clear idea of your eye shape and knowing which eyeliner style suits you best. However, this does not mean that your preferences don't play any role in getting the look that you desire. Indeed, your makeup artist takes into consideration your desired look and advises you on the ideal style that works best for you.
For example, some people may prefer a full-on flick, while some other people just want to fill in the gaps along their top and/or bottom lash lines. Likewise, Some people may want the tattoo super thick while others like it just as thin as their own natural lashes. Besides, when it comes to color, you can select one or multiple colors. No matter what eyeliner look you have in mind, we will ensure that it perfectly takes shape.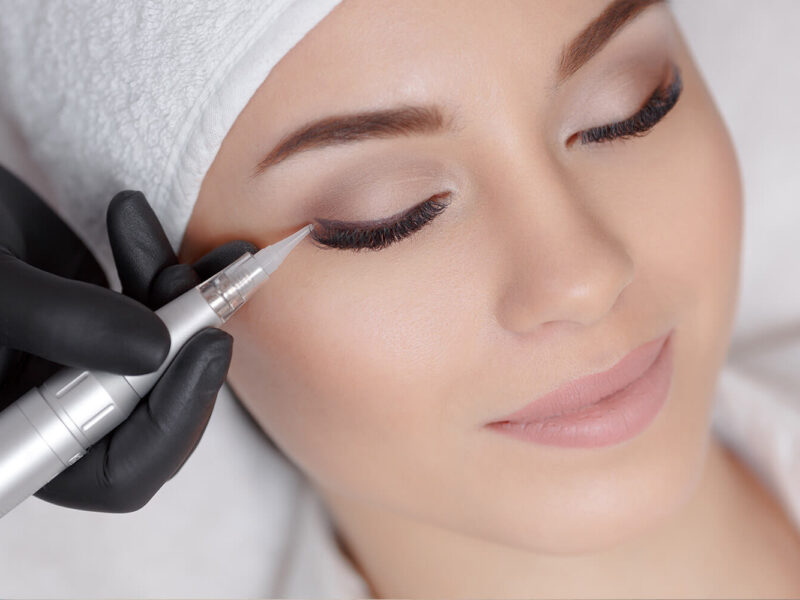 Who Is A Good Candidate for Tattooed Eyeliner?
Tattooed Eyeliner is an excellent option for those who :
Don't want to spend time getting their eyeliner straight or even
Are tired of dealing with smudged or worn off eyeliner
Have an allergy to cosmetic products
Have an obligation to attend work makeup free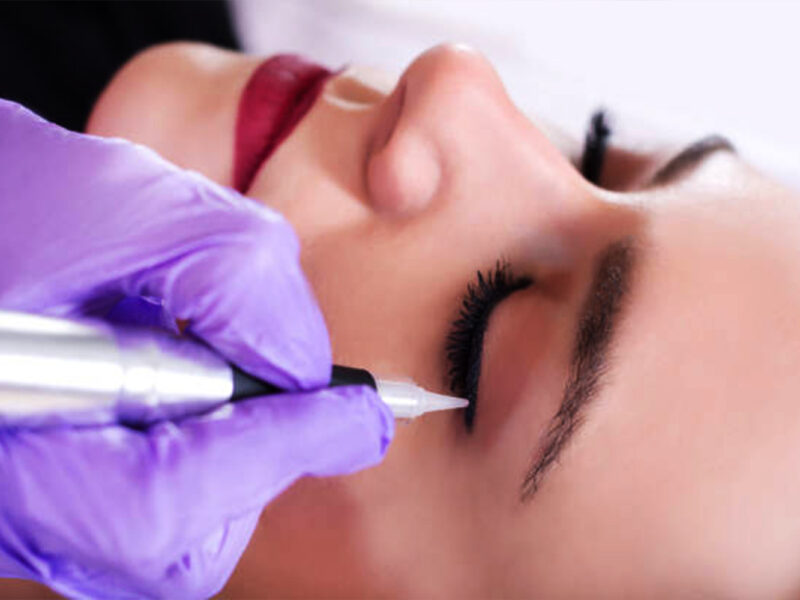 Get Your Dream Eyeliner Tattoo With Paris Permanent Makeup Clinic
No matter whether you are in Laguna Beach, Mission Viejo or Laguna Niguel, Parisa Permanent Makeup Clinic & Academy provides you with the best permanent eyeliner in South Orange County. You can send an email to Parisa.aesthetics@gmail.com or call at (949) 586-4255 to get more details or book an appointment.
Watch and hear our client, Candy, who discusses her Microblading experience at Paris Permanent Makeup Clinic & Academy.
Don't doubt! This is the place that you're looking for! She is a patient, professional and has a great attitude. I am so lucky to find her! Thank you Paris for the fantastic job. Very pleased with my new brows. Highly recommended!
For sure she's the best one! Highly recommend Paris as the best permanent makeup artist that I have ever known, as I have done this for a long time. She is an organized talented cosmetic tattoo expert.
I have been looking for someone expert to do permanent eyeliner for a long time. I found Paris through her Instagram pages. I've noticed she is an Art graduate of art  and she is also a professional painter. That's why she knows everything about the color and shaping in this artistic job. I am very happy with my new look.
I did my microblading with Paris and I'm so satisfied with the results. At first I was worried about the Coronavirus. I found her following all COVID-19 Protocols. She took my temperature, and sanitized her hands with hand sanitizer several times during the job. She was wearing two face masks with a shield which made me feel very relaxed in this hard situation of Covid-19 pandemic. Thank you Paris.
Permanent Makeup FAQ
I Already Have Permanent Makeup From a Prior Procedure, Can It be updated or Improved?
Before providing you with a definitive answer, we have to analyze your current tattoo condition. You can send clear pictures to Parisa.aesthetics@gmail.com or Whatsapp us at +1 (714) 598-5969 and we will come back to you soon. In case you need a conversation, you can call at (949) 586-4255 after sending us the pictures.
In case you are not happy with your eyebrows tattoo, check your color correction options at Microblading Eyebrows and Ombré Brows

How Long Does A Permanent Makeup Procedure Take?
Am I a Good Candidate for Permanent Makeup?
Due to the probability of premature labour and other adverse events, we don't perform permanent makeup procedures on pregnant clients. Additionally, those clients with skin conditions such as Eczema, Dermatitis, Rosacea, large facial pores and etc are advised to consult with their Dr before starting their intended permanent makeup procedure.
Are There Any Risks or Side Effects Involved?
Risks though very rare and uncommon are not impossible. Some people may experience allergic reactions. In that case, you may visit your Dr to treat the allergy. Another risk that is even less likely than allergic reactions is infection which usually happens if clients don't follow the aftercare instructions from the artist. As long as you are in our clinic, you can be sure that we take every necessary step and precaution to minimize the risks involved with permanent makeup.
Are Permanent Makeup Procedures Painful?
If we tell you not at all, it is definitely not true. However, how painful they are is very subjective and varies from person to person. Nonetheless, in all the permanent makeup procedures we use topical anesthetics to numb the area under treatment. We take the utmost care in ensuring your safety and comfort during the permanent makeup procedures.
What Is Permanent Makeup?
Permanent makeup also known as cosmetic tattooing and micropigmentation is a cosmetic technique that involves implanting colored pigments beneath the upper layers of the skin. 
Is It Really Permanent?
Well, the reason that permanent makeup is also called semi-permanent makeup is that since the pigments are tattooed into the outermost layer of the skin, they eventually start to fade. However, the pigments cannot be washed off and depending on where they are placed, they can last between one to five years.